Projects done by us

Ancient Cycad is Replanted


In October 2007 a centuries-old Cycad, believed to be one of the oldest of its kind in KwaZulu Ntal, has been moved. The tree was removed to make way for the construction of the new Port Shepstone prison. We had to get a permit to remove the Cycad and replant it in Southbroom. The plant has many medicinal prperties, but it is slowly becoming extinct. There are at least 65 species of cycad, but the number growing worldwide has decreased dramatically over the past few years. October 2008 Last year the ancient Cycad was removed and is now the biggest Cycad ever successfully transplanted on the coast.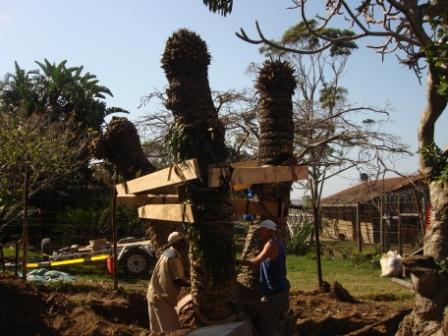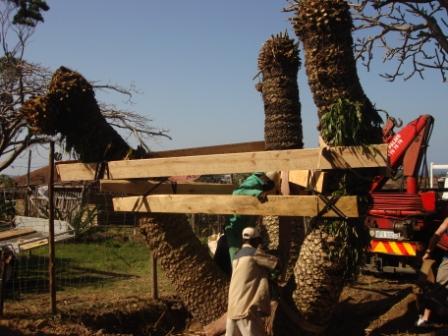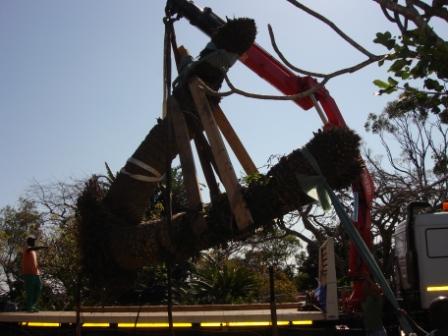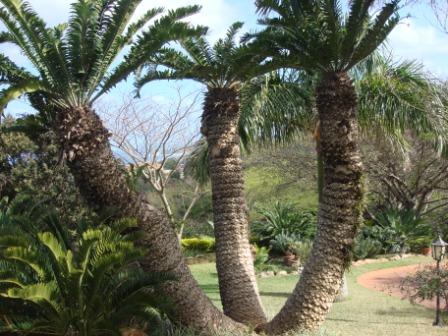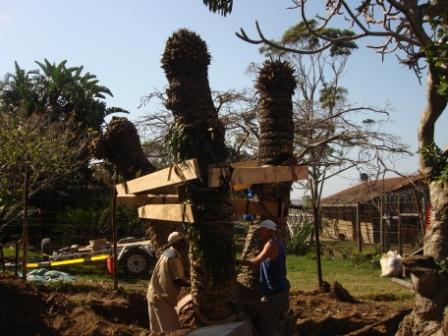 Bracing the Cycad after leaves has been removed.
We remove the leaves so that the Plant can put all its energy into reestablishing its roots after transplanting